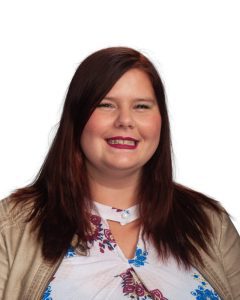 Hanna Kowalczyk
Hello! My name is Hanna Kowalczyk and I am the Early Childhood Director as well as the Preschool Threes teacher at St. Robert. I have a history of working in several Catholic schools around the Diocese of Lansing and in early childhood centers.
A few years ago, I started my journey at SRS as Mrs. Bushey's preschool intern and the Extended School Program Director. I have been given the opportunity to advance in my career and continue to learn under my favorite intern teacher!
I attended University of Michigan, Flint to obtain a Bachelor's degree in Early Childhood with a minor in Psychology.
St. Robert School has always offered that warm atmosphere of a family and I am so happy to be a part of it!