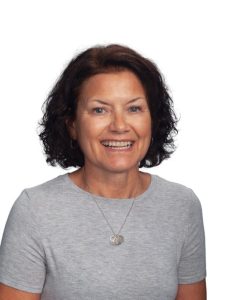 Elena Partlow
My name is Elena Partlow and I am the Reading Specialist for St. Robert School.  I have been working in partnership with teachers to provide students with individualized reading instruction for 22 years.
I live in Flushing with my husband, Jim, our Labrador and two retired show horses.  I have three daughters that attended St. Robert School and two grandchildren living in Hartland.  I love spending my free time with my family or walking, biking, crafting, gardening, camping and reading.
I am proud to be part of St. Robert School staff and to assist students in reaching their full reading potential.  At St. Robert School we are truly a family with genuine concern for the well-being of each other and community.