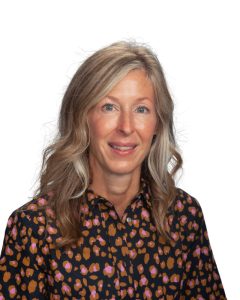 Kate Gross
I am the second grade teacher at St. Robert. I was blessed to spend many years as a stay at home mom with my four boys, but before that taught in Denver in a bilingual second grade classroom, and at a charter school in Detroit in a multiage first through third classroom.
I attended Miami University in Ohio, "love, honor, Miami!", and met my husband of 24 years there.  Matt and I have lived in many places in Michigan, and elsewhere, but feel that Flushing is our home.  We have four boys who all blessed to attended St. Robert.
I cannot express the gratitude I feel for the opportunity to be a part of this St. Robert school! It has been the biggest blessing to our family! We have all grown in faith, experienced an outpouring of love from friends here, and been truly privileged to have raised our children with the support of this strong community.